About Hodag Chiropractic
Our Purpose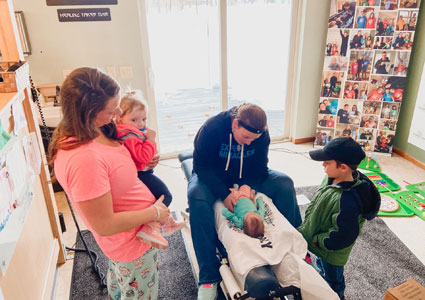 At Hodag Chiropractic, our mission is to serve moms, babies and families, helping them achieve their optimal health and wellness goals through connection, community and outstanding chiropractic care. Our office is comfortable, relaxed and homey, so your healing begins the moment you walk through our doors.
It comes as a surprise to some that chiropractic care can benefit infants and children—but they have spines and nervous systems just like adults! When we can help children feel and function their best by relieving nervous system irritation, it's a win for everyone in the family.
Meet Dr. Grace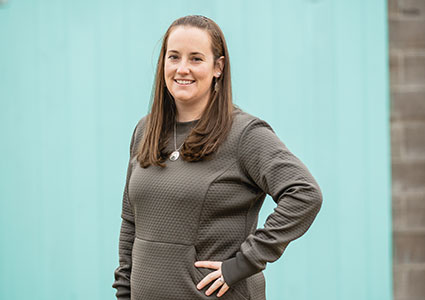 Coming Home to Her Roots
Dr. Grace Nash grew up here and graduated from Rhinelander High School. After graduating from Northwestern Health Sciences University in 2011, she practiced in Tomahawk for six years, before coming home to Rhinelander to practice in 2017. Dr. Grace purchased Hodag Chiropractic in 2022 and is thrilled to help families in the community she loves.
Practicing in a tight-knit, quiet community allows Dr. Grace to build long-term connections with patients and be part of their healthcare journey.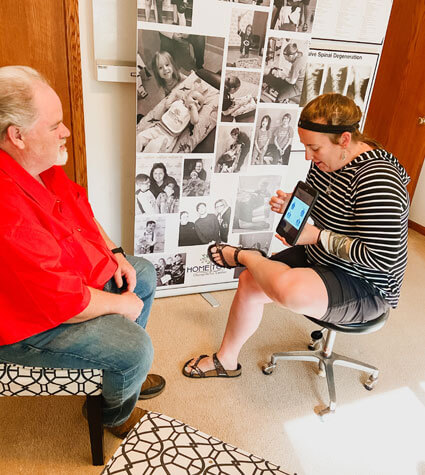 Your Health Is Our Priority
In many cases, patients see us more frequently than any other healthcare provider, and since we are so in tune with their overall health, we can identify problems that may require attention from other medical professionals. Dr. Grace is open and honest, and she will always let you know if your condition is something chiropractic can help with. If it isn't, she'll help you get the appropriate care for your situation.
We celebrate your victories with you, big or small. Whether that's a baby finally sleeping through the night after being adjusted, or having improved MS symptoms with regular adjustments, we know that a properly functioning nervous system can help you get more out of life—and that's what we want for every patient.
Book Today
Contact us today to schedule an appointment for yourself or your family.
---
About Hodag Chiropractic | (715) 365-1200